There are applications that are known to use spyware and leave files that allow others to get access to certain information that you should keep private.
The "Spyware protection" feature inside VPNSafetyDot tries to detect and clean those files. Running the Spyware Protection on a daily basis minimizes the risk of unwanted surprises.
Open the VPNSafetyDot app on your device and click on the "Spyware Protection" button like shown in the screenshot below. (You can also tap on the hamburger menu on the upper right corner and choose "Spyware Protection").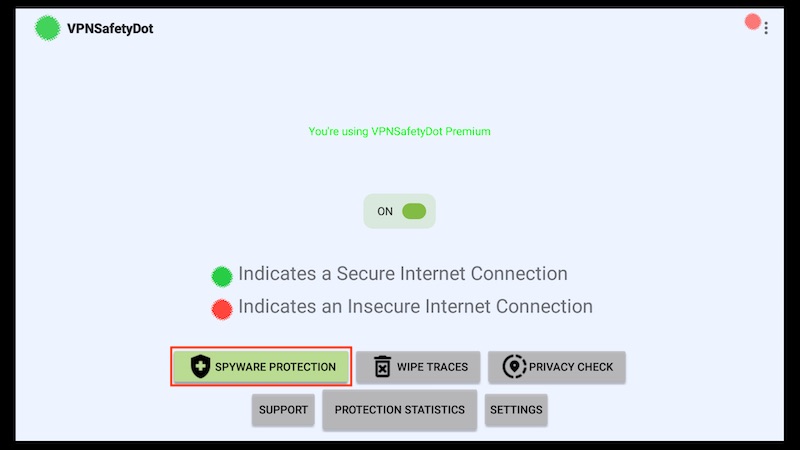 A new popup dialog appears. Please choose "Run Spyware Protection".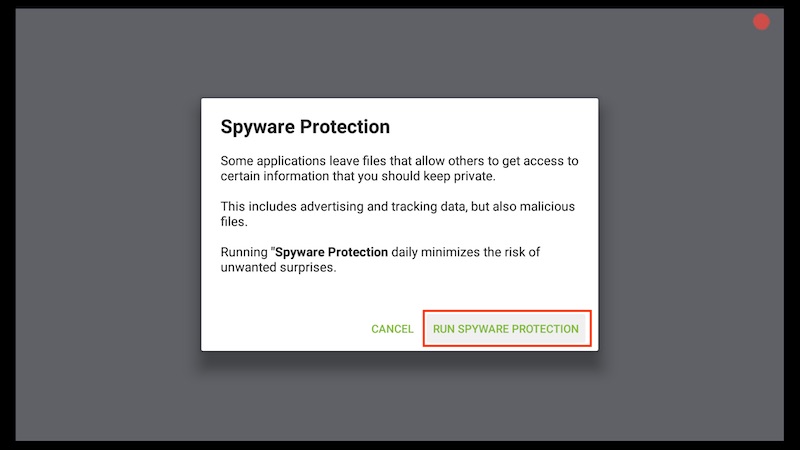 VPNSafetyDot now scans your system for files and folders which are classified as advertising, tracking data and even malicious files and deletes them.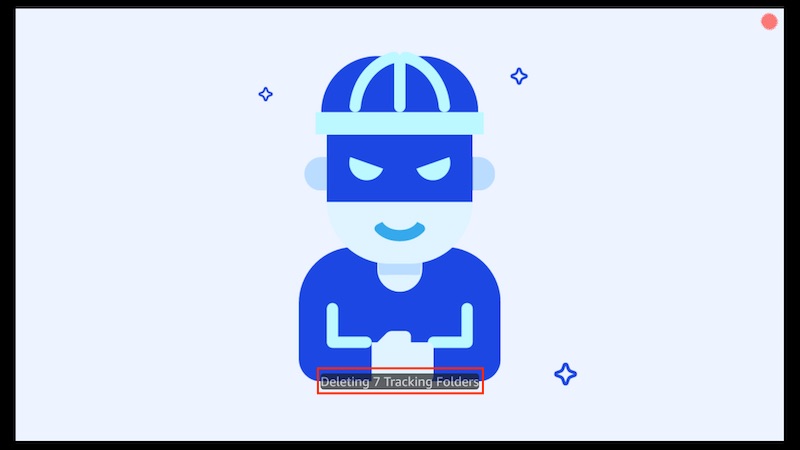 Please choose "OK" after the scanning process is finished.