The privacy checker is a very handy feature which enables you to check your visible information on the internet. Based on your ip address it tries to match your city, country and ISP. It also shows you if your vpn is successfully hiding your information on the internet. When connected to a vpn, the text will be shown in green color, otherwise in red.
To get started with the privacy checker, just start the VPNSafetyDot app on your device and click on the "Privacy Check" button like shown in the screenshot below. (You can also tap on the hamburger menu on the upper right corner and choose "Privacy Check")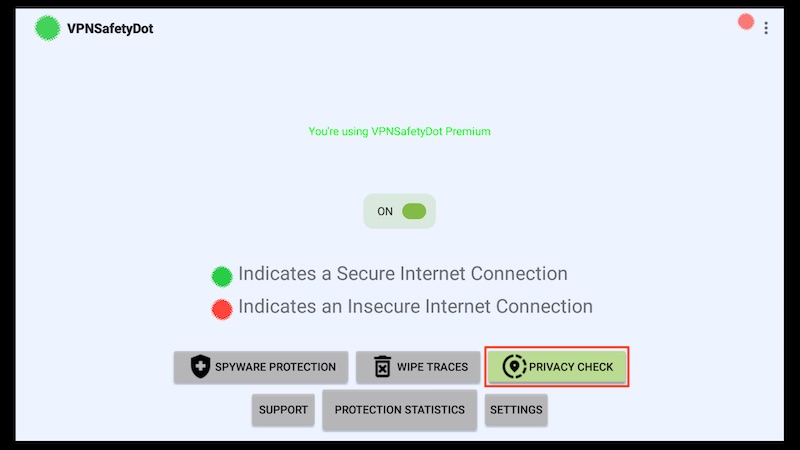 Confirm the dialog by clicking "OK".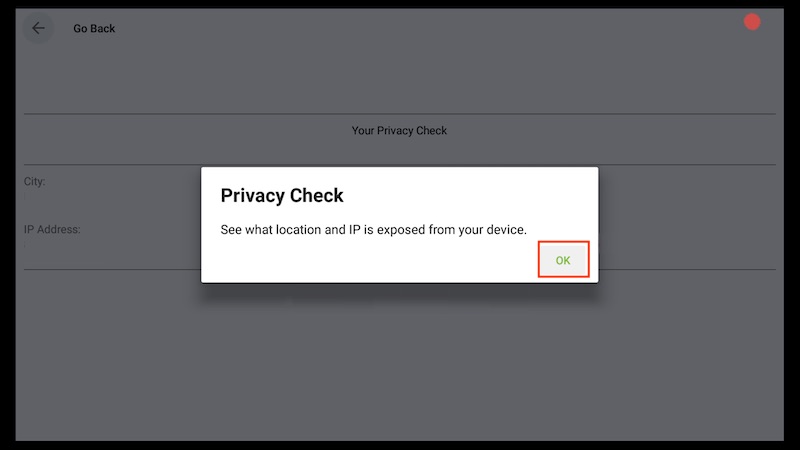 Below you can see an example of the available information, when the vpn is not active. The shown information is correct.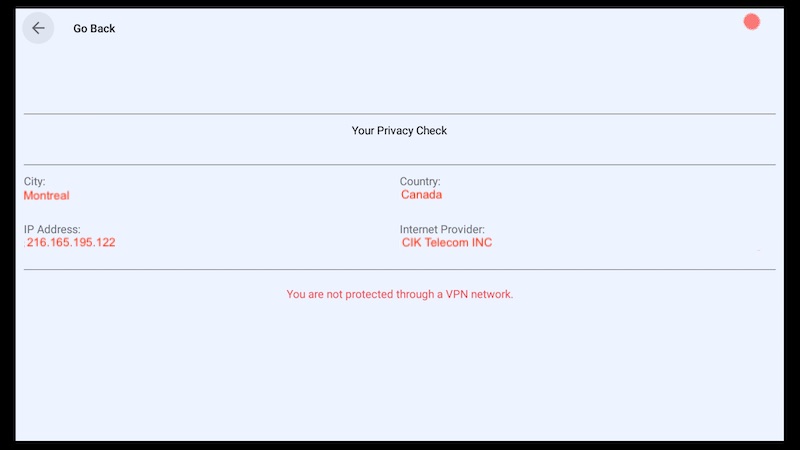 Here are the privacy checker results with a secure and reliable vpn connection. The visible information is not our real location and the vpn is successfully hiding our real location.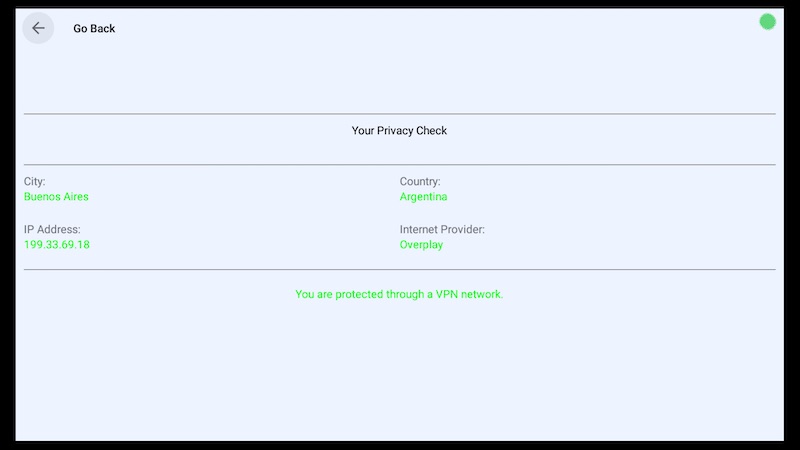 Please make sure to restart the privacy checker if you switch the state of your vpn connection. Otherwise you could see outdated details which are not correct.