The Autostart feature of VPNSafetyDot ensures, that the connection monitoring will get started automatically after you reboot your device. This means that you no longer need to start VPNSafetyDot manually after you reboot your device. Follow the tutorial below to learn how to enable/disable the Autostart feature.
Start the VPNSafetyDot app on your device and click the "SETTINGS" button or tap the hamburger menu on the upper right corner and choose "Adjust Settings".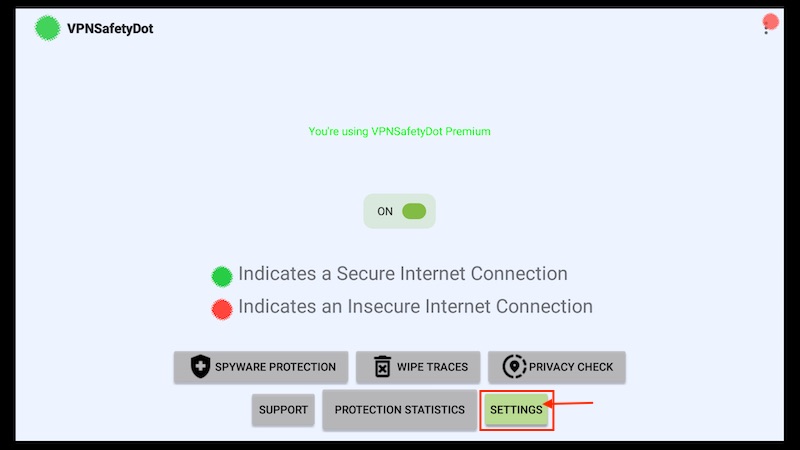 Set the switch to "ON" or "OFF" in order to activate or deactivate the Autostart feature.