Welcome! This help article guides you through the process of subscribing to VPNSafetyDot Premium. You can use your premium account on up to 10 devices at the same time with all VPNSafetyDot Features and without any interruptions. Just follow the guide below to learn how to subscribe.
Visit the VPNSafetyDot Homepage and click on "Get Started" or scroll down to the pricing section and select the premium plan.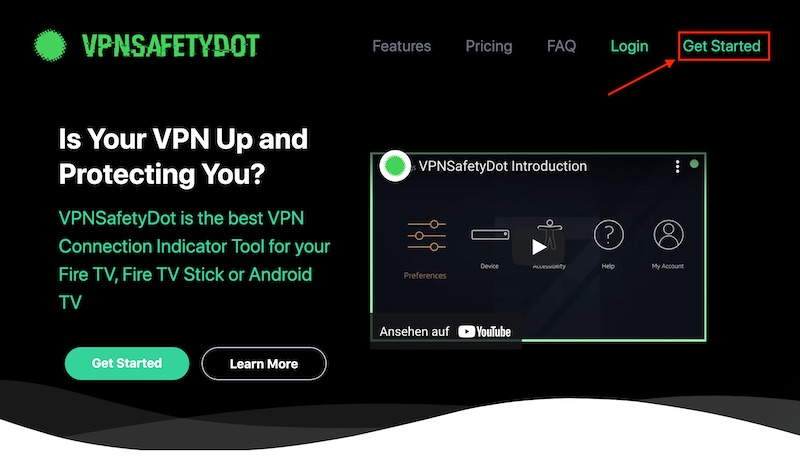 You will get redirected to the Registration Page. Enter your email address and choose a password. Before choosing a password, please keep in mind that you need to enter your email and password on your FireTV/Stick or Android device later. So you should not choose one which is too hard to enter with the digital keyboard on the FireTV. Just continue by confirm your password and agree to the terms of service. Click on Register when you finished.

IMPORTANT: Please make sure that you enter your email correctly, because this email will also be used to complete the subscription.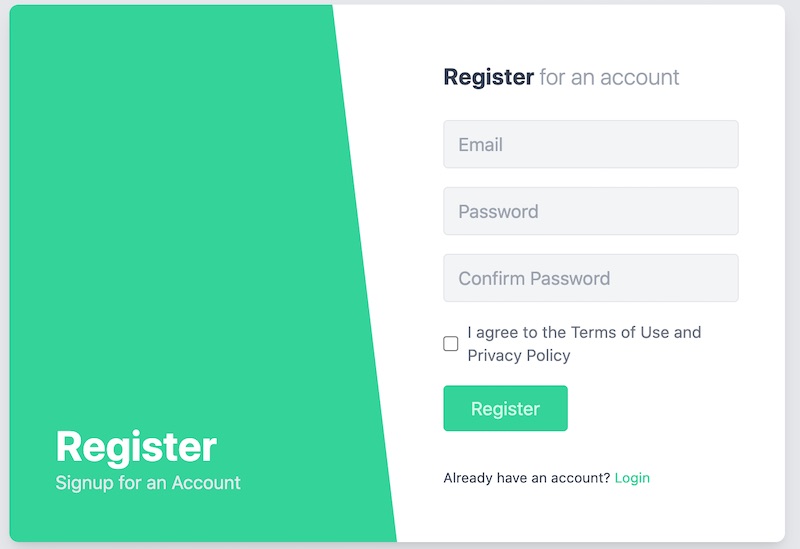 You will get redirected to the Dashboard and a popup will show up. Please choose your country and zip code and make sure that your email is correct. Click on "Continue".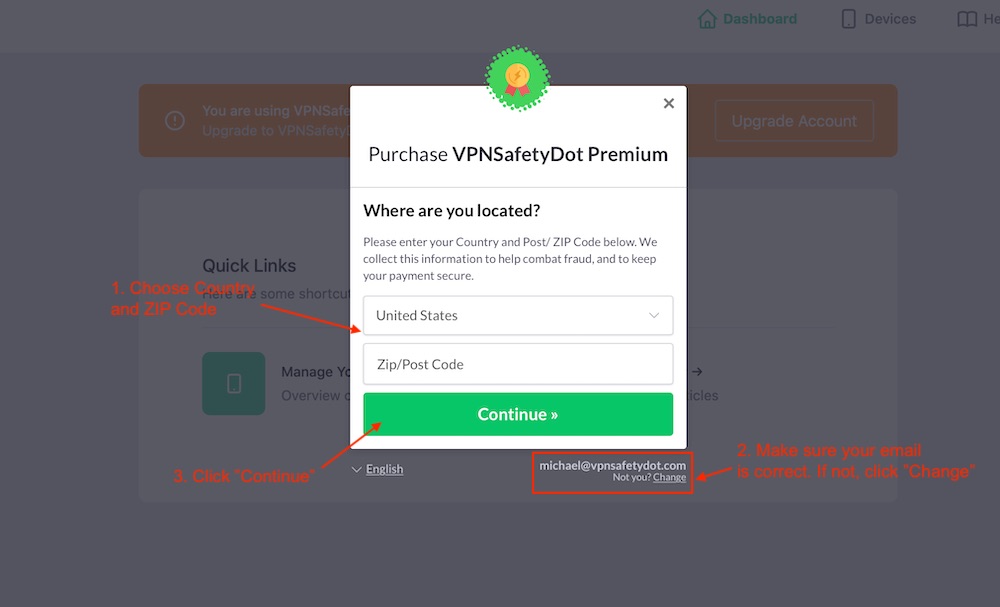 On the next screen you can choose your payment method. You can pay via credit card or PayPal. In this example we will continue with PayPal.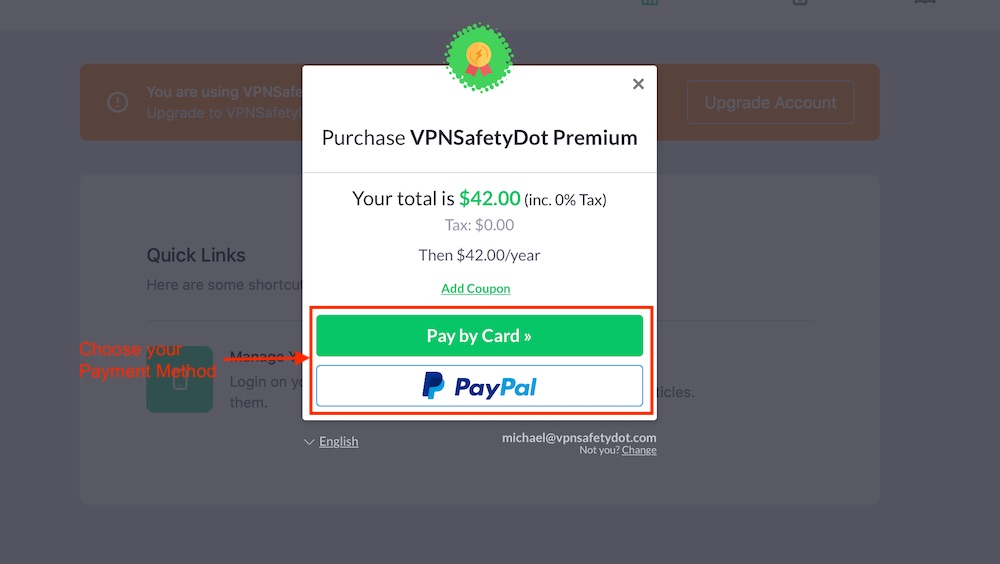 If you choose PayPal, the PayPal login popup will appear. Just login to your PayPal account to continue.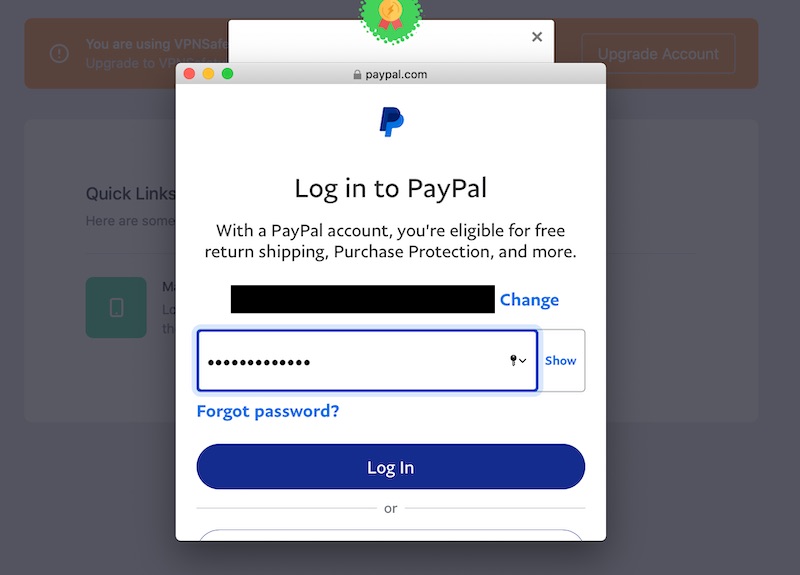 Click "Agree and Continue" on the next screen.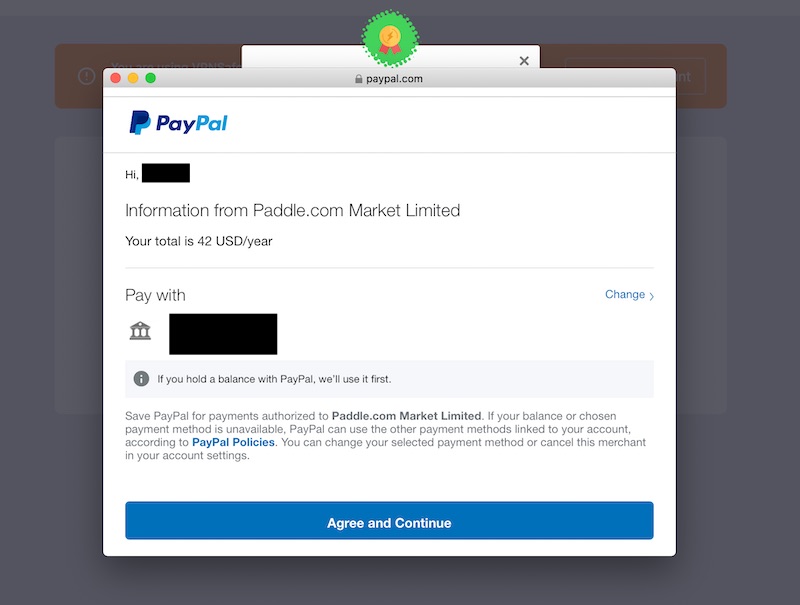 After the payment was successful, you have to wait a few seconds until the subscription was created.

You will get redirected to the VPNSafetyDot Dashboard and your VPNSafetyDot Premium account is now active.