You can easily switch your payment method (from credit card to PayPal or vice versa) from the VPNSafetyDot website.
Navigate to https://vpnsafetydot.com/login and login to your VPNSafetyDot account. To do this, enter your credentials and click on the "Login" button like shown in the screenshot below.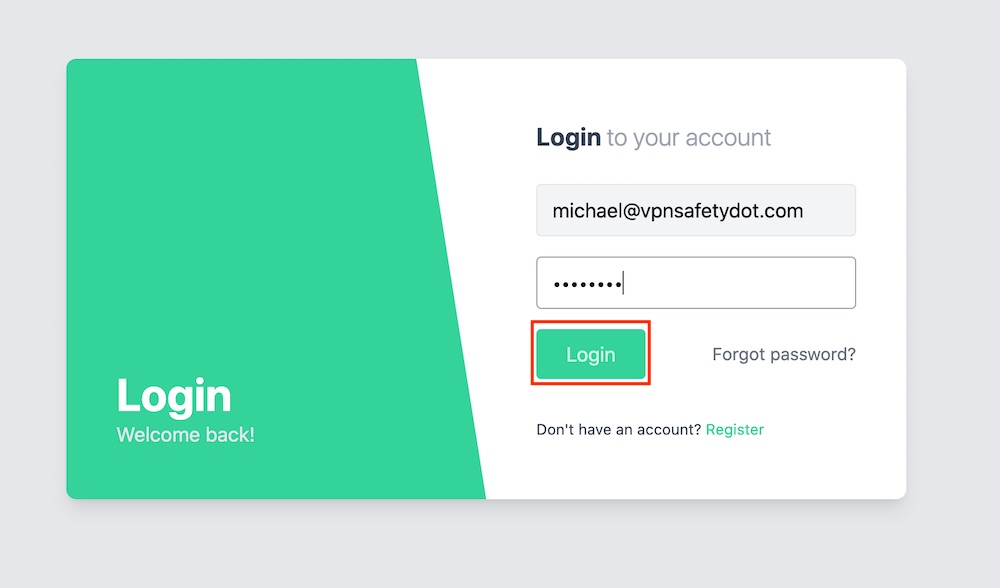 Click on the profile circle at the upper right corner to open the dropdown menu. From the dropdown menu choose "Settings".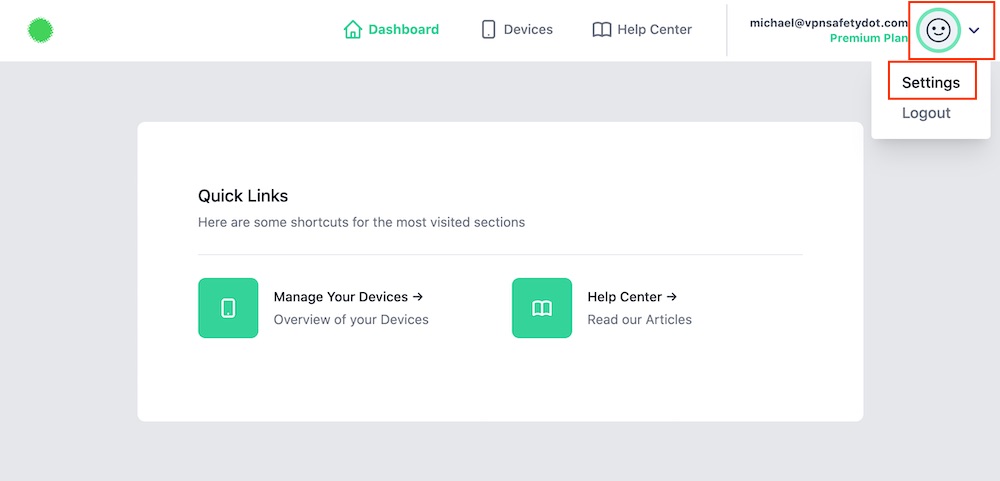 Click on the Billing tab.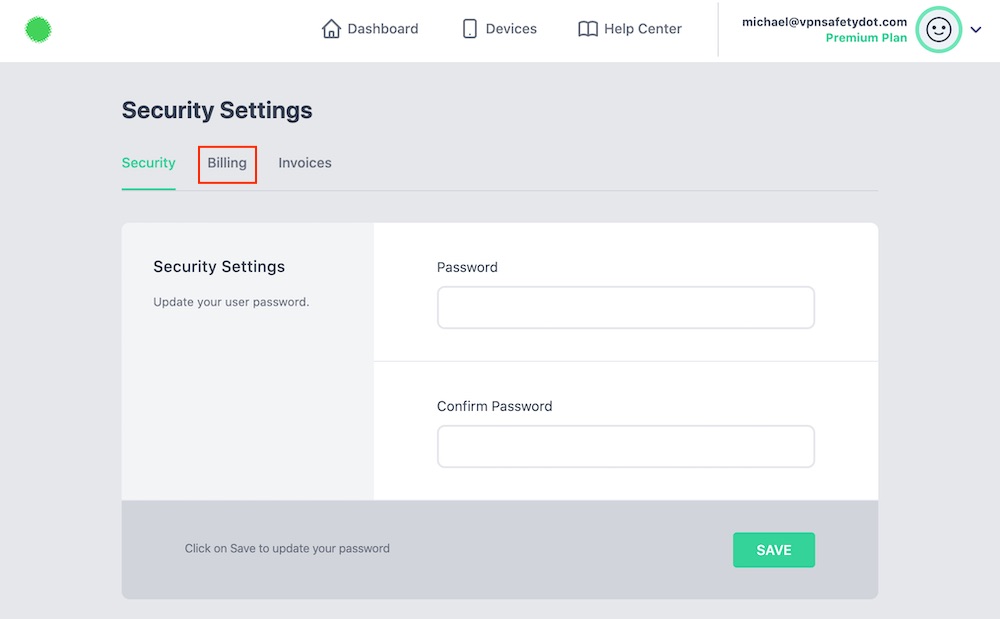 You can now see your billing information. The example below shows that the current payment method is a visa credit card. The dashboard also shows the last 4 digits of the credit card as well as the expiration date. Click the Update Payment Information button to change the payment method.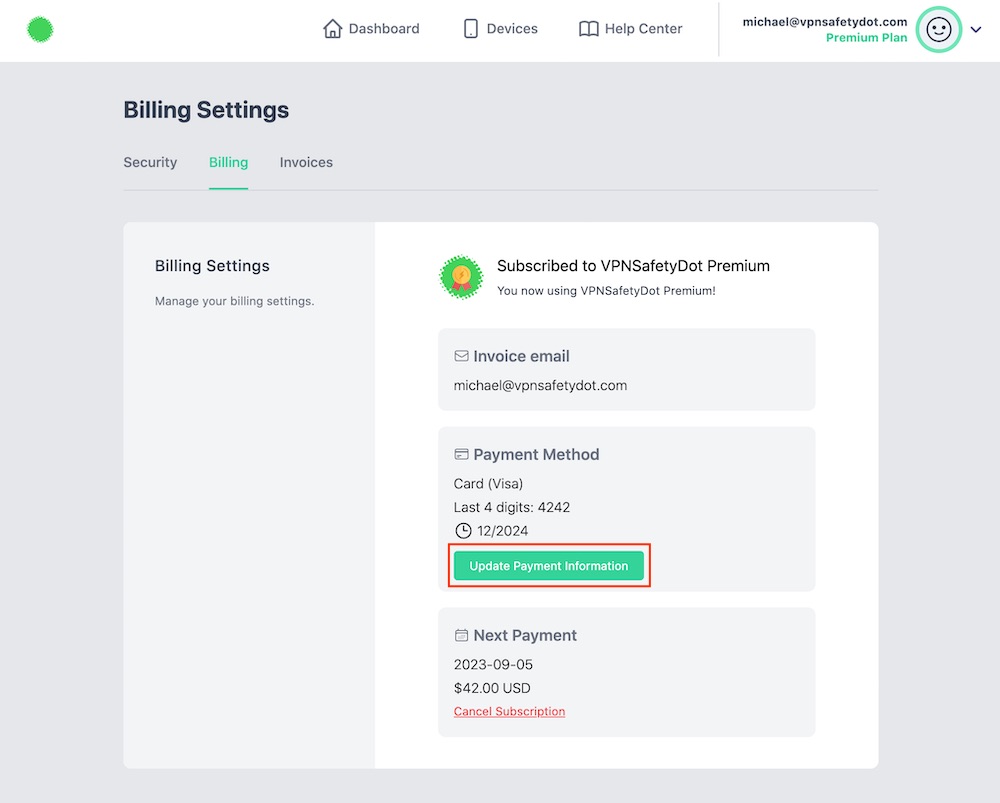 You can now choose between Card and PayPal. Please choose your preferred payment method and follow the instructions. If you choose PayPal, you will get redirected to the PayPal website.