Installation on FireTV & Stick
Due to the fact that VPNSafetyDot is not available on the official Amazon App Store, you need to use a technique called "sideloading" to install it on your devices. Just follow the instructions described below to complete the installation.
Step 1 – Enable "Apps from Unknown Sources"
On the Homescreen, navigate to Settings (cog wheel) and choose "My Fire TV"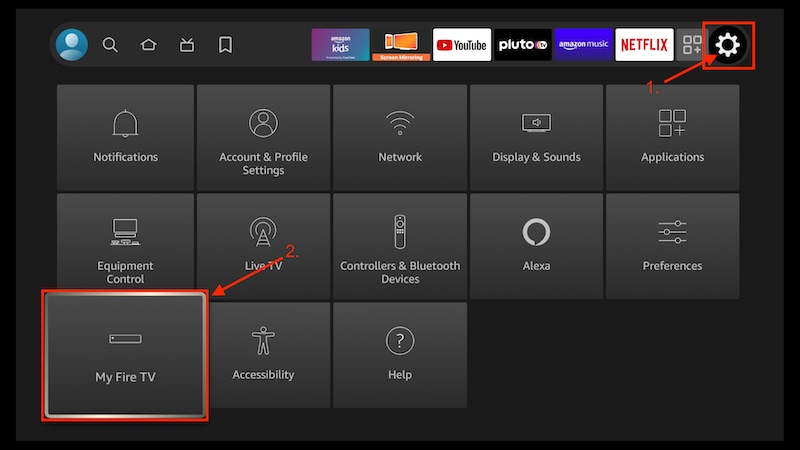 Choose "Developer options"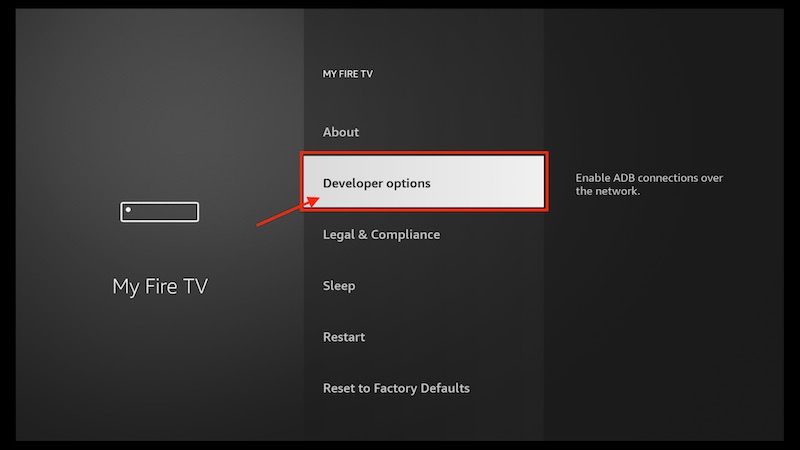 You need to set Apps from Unknown Sources to "ON". If this setting is set to "OFF" (like in the screenshot below) choose "Apps from Unknown Sources" and click on it.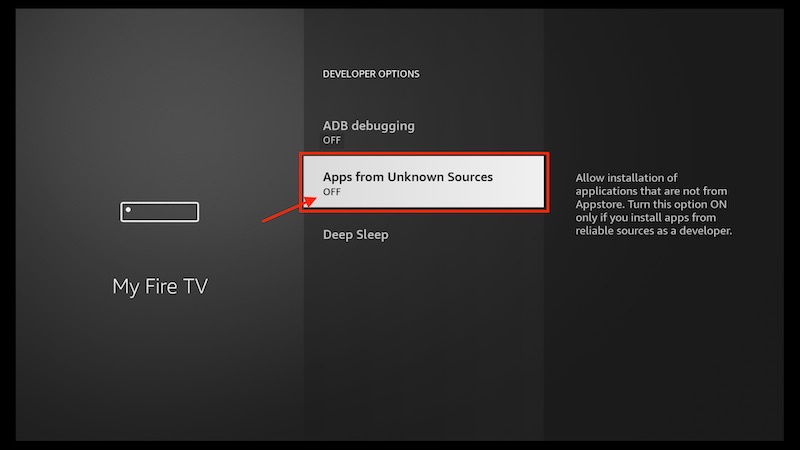 Choose "Turn On" on the confirmation dialog.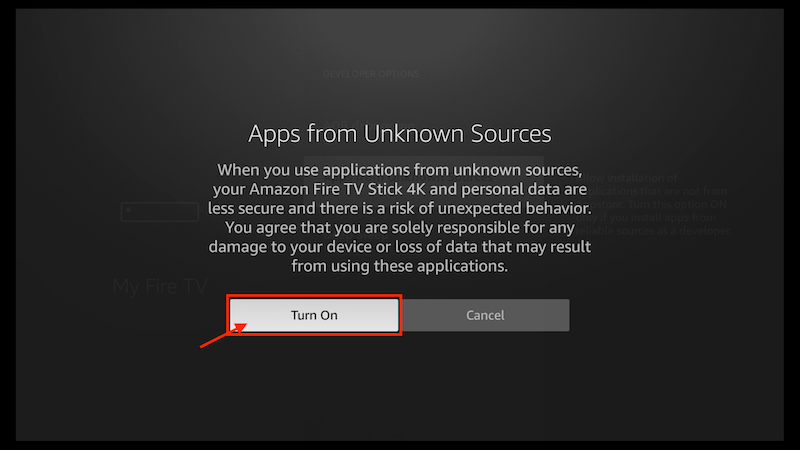 You will get redirected to the previous screen. Make sure that you have successfully changed "Apps from Unknown Sources" to "ON".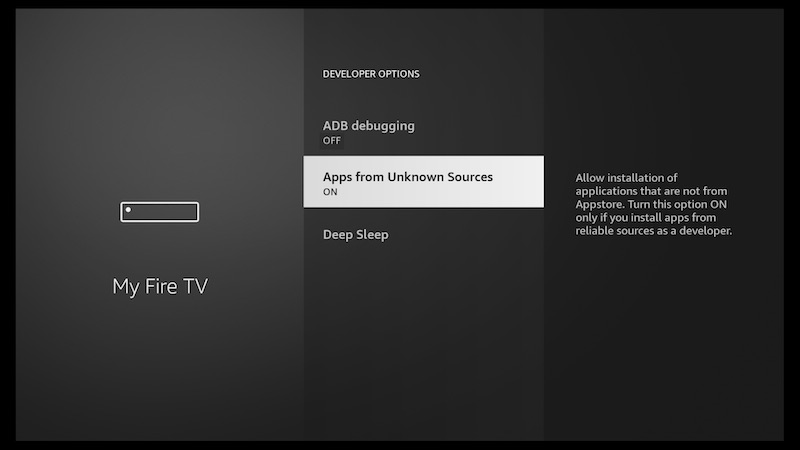 Press the Home Button on your remote to get back to the Home screen.
Step 2 – Install the Downloader App
On the Home screen, choose "Find" and then navigate to the search box and click on it.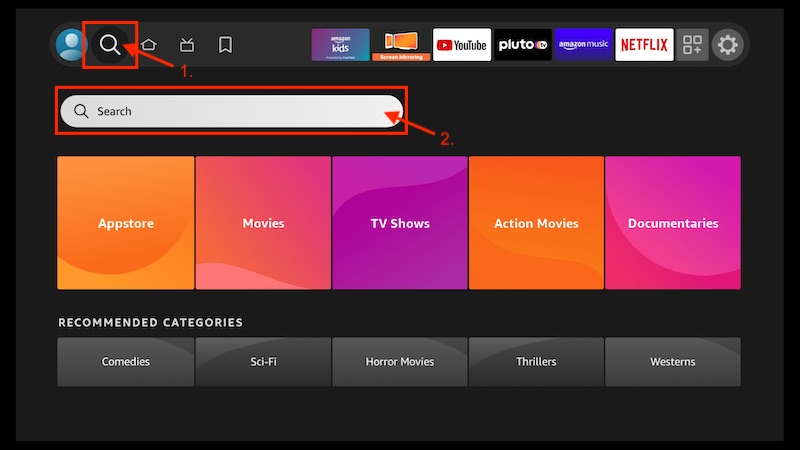 A digital keyboard will show up. Enter "Downloader" with the help of the keyboard. As soon as Amazon guessed correctly what you are trying to enter it will show "Downloader" below the keyboard. Click on "Downloader".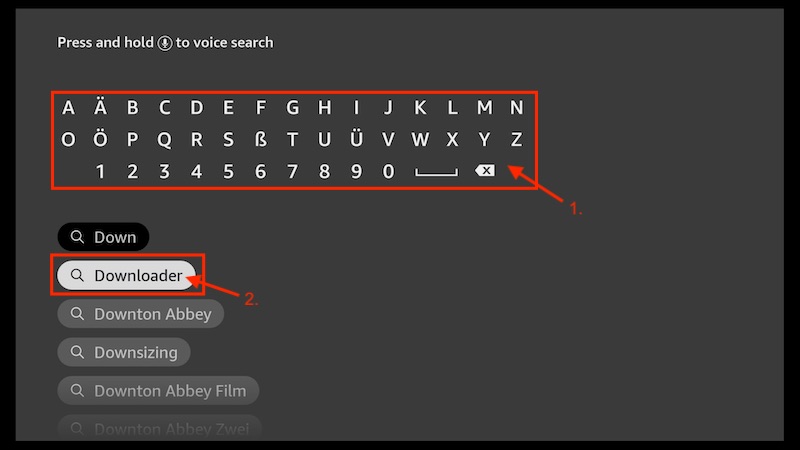 On the next window, select and click on Downloader.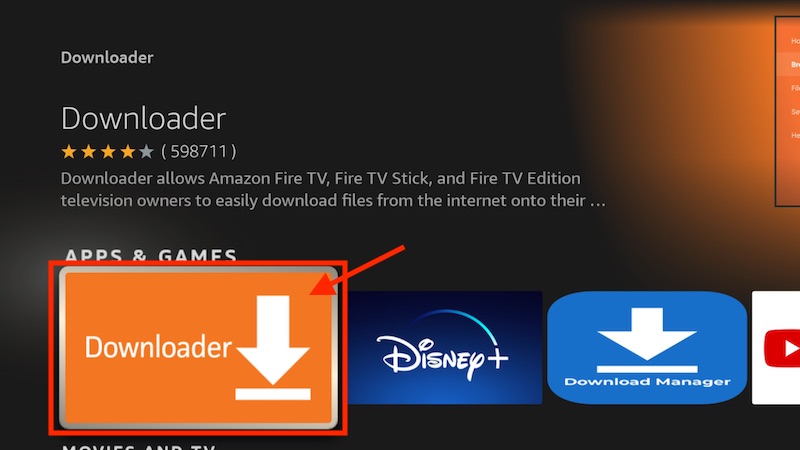 Select "Get".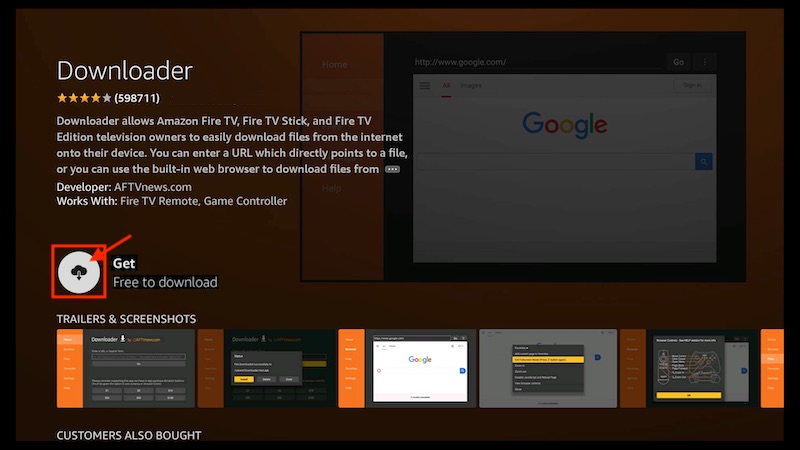 The Downloader app will now be downloaded and installed. After the installation has finished, you can start Downloader by clicking on "Open".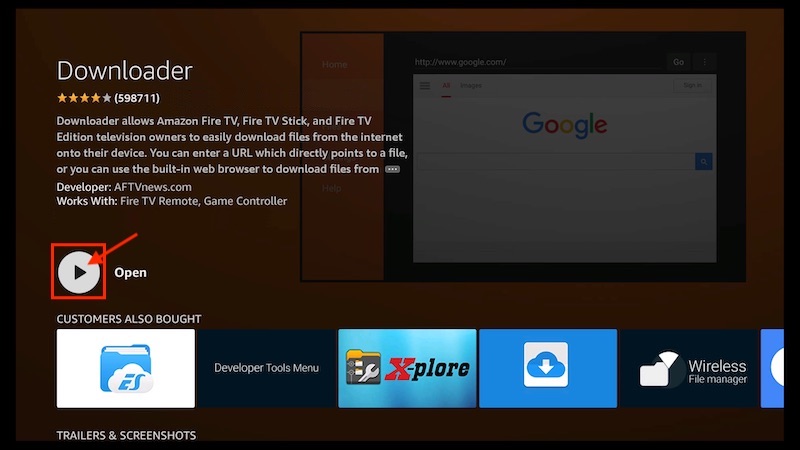 The Downloader app starts now. Choose "Allow" on the following screen and also click on "OK" to skip the Quick Start Guide from the Downloader App.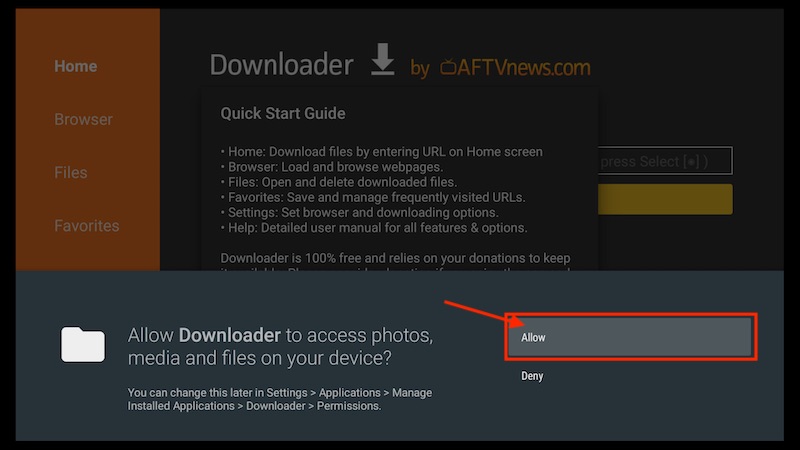 Step 3 – Install VPNSafetyDot via the Downloader App
Navigate to the input field and select it.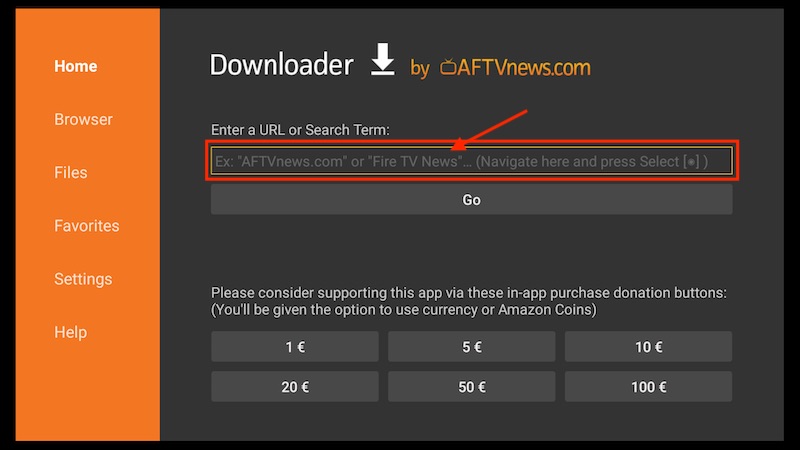 A digital keyboard will show up. Enter "getsafetydot.com" (without the quotes) and choose "Go".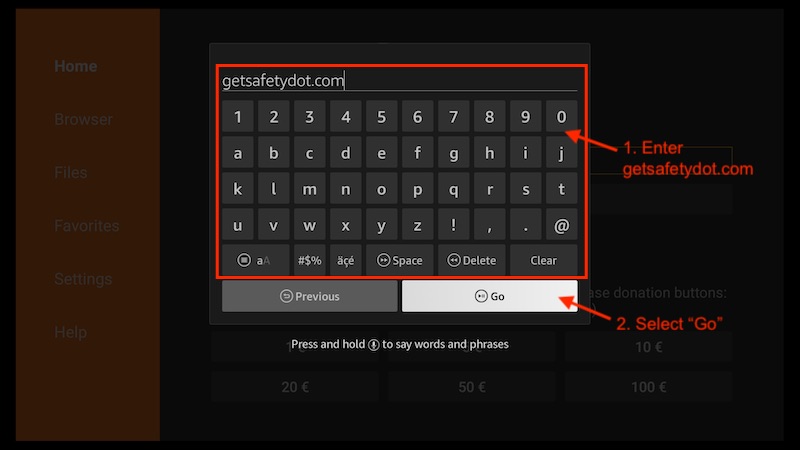 VPNSafetyDot will be downloaded. After the download completes, a new popup will ask you to install "VPNSafetyDot". Choose and select the button "Install" on the upcoming screen.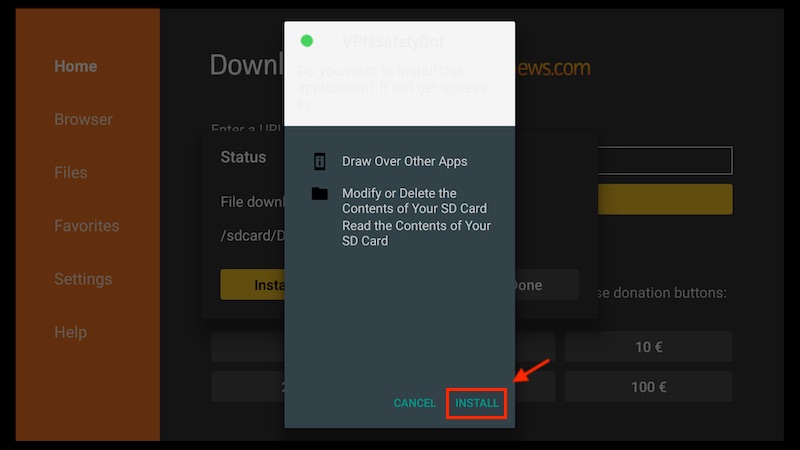 After the installation is complete you will see another popup which asks you to start VPNSafetyDot. Select "Open".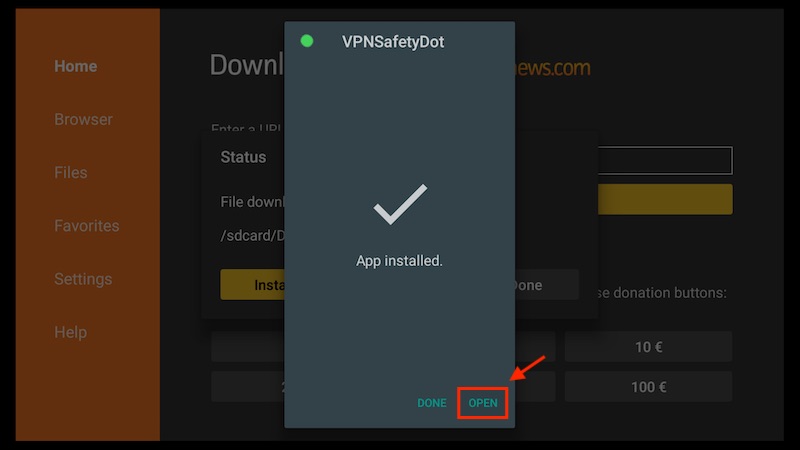 VPNSafetyDot will now start and you can start using it.